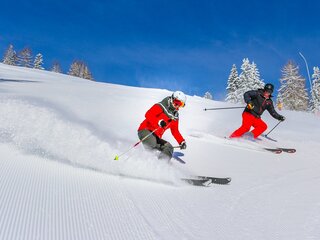 The sports shops
in Bad Kleinkirchheim
Focused on you
We are your partner for every sport up mountain. Whether it is skiing, mountainbiking or hiking. You will get equipment and support at 3 rent shops in town.
INTERSPORT Bad Kleinkirchheim is including also 2 sport shops. Here you get professional consultation and service.
In winter you get ski renta at our INTERSPORT Rent Shops - directly at the big cable car bottom stations. So you are basicly directly on the slopes. Visit our shops at Kaiserburgbahn bottom station, Maibrunnbahn bottom station and in St. Oswald at Biosphärenparkbahn Brunnach.
By the way: in summer our station at Kaiserburgbahn is our bike rental.
View the goal
3 INTERSPORT Rent Shops