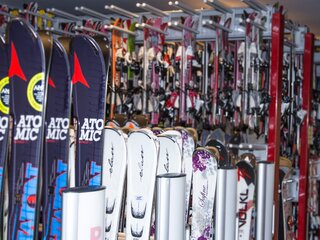 The right equipment
for everyone
best skis for you
3x in Bad Kleinkirchheim - direkt an den Talstationen
We have the best gear for your day on the snow!
It´s your choice!
SUPERIOR for the ambitious and pros
PREMIUM for beginners and sporty ones
ECONOMY for the price-conscious
There are skis in good quality and charming designs in every class. Let our RENTertainers advise you. We all are on the slopes and know, what we are talking about. Beginner or racer - at INTERSPORT Rent there are always new types of skis.

There are our additional services like test&buy, bootfitting or skiservice.
Let us show you our offer!
Your rental gear needs to fit you and your sports. That will guarantee best quality skiing days for you!